PATHWAY TO UK
For over 10 years we at Jakarta International College strive to offer top quality
education to our students by providing pathways to leading universities
around the world. We are now very proud to announce that in addition
to our current pathways to America and Australia,
JIC is now offering A PATHWAY TO A UK DEGREE.
Pathway to UK Degree
Several leading UK universities within THE RUSSELL GROUP have accepted the Monash University Foundation Year (MUFY) qualification for direct entry into their undergraduate programs. These include Birmingham University, Liverpool University, Newcastle University, and many more to come.
In order to be eligible for this pathway student must either take the
MUFY
at JIC, the
Diploma of Business Part 1 program,
depending on which university the student wants to continue the study in UK.
Starting in 2022, a few UK universities have also accepted students transferring from
JIC American Degree Program
which gives you more options in transferring to the UK from JIC.
Therefore the pathway is as follows; 8-12 months in Jakarta + 3 to 4 years in a UK University = UK Bachelor's Degree*. On a global scale, the UK holds some of the world's most prestigious universities and JIC has opened new possibilities for you to gain access to these highly reputable higher education institutions.
*university and pathway options might vary depending on the program taken at JIC. Please consult with your counselor for more details.
Meet The Leading UK Universities

Newcastle University is a UK public research university based in Newcastle upon Tyne, North East England. Newcastle University degrees offers triple-accredited Business School, as well as a range of university majors.

The University of Liverpool produces highly skilled, commercially aware, work-force ready graduates and support key stakeholders through knowledge exchange, Executive Education, and Continuing Professional Development programmes. By choosing JIC, you can start with our program for eight to ten months in Indonesia and transfer to the UK for your first year of university.

Birmingham is a truly global university producing world-leading research. We benefit from mutual partnerships with a wide range of international institutions and host a large international community of researchers and students.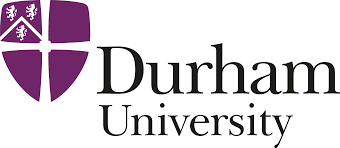 Durham University one of the Russell Group Member. Located in Durham, North East England and named as a world top 100 university. Known as a diverse univeristy and welcomes students from 156 countries giving you the opportunity to meet people from across the world.