Dear JIC Family,
We are thrilled to announce some exciting news from Western Michigan University (WMU)! Two outstanding students from our American Degree Program have been honoured as 2023 WMU Presidential Scholars. These exceptional scholars are Timothy Gunawan, majoring in Statistics, and Lidya Kartika, pursuing Integrated Supply Management.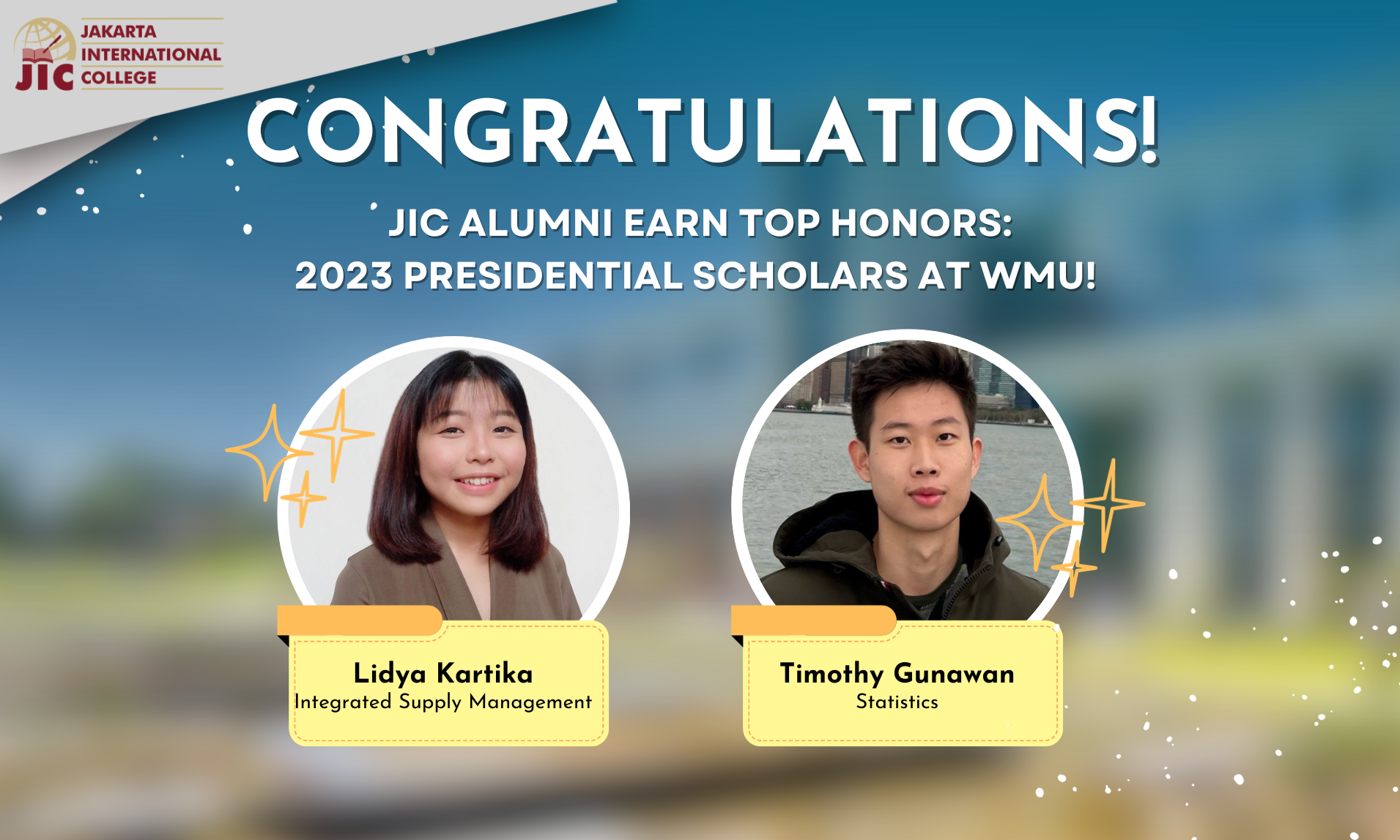 The WMU Presidential Scholars Recognition is the highest academic honour that WMU bestows upon its undergraduate students, acknowledging their remarkable achievements in academics and the arts, specifically in their respective majors. It is a testament to their exceptional dedication and excellence, setting them apart from their peers.
Timothy and Lidya's selection for this prestigious award is even more impressive when considering the competitive senior class they emerged from, consisting of 4,748 students across nearly 50 academic schools, departments, and programs. Their outstanding accomplishments truly make them shine among their fellow students.
It's worth noting that both Timothy and Lidya initially embarked on their academic journeys through the 1+3 American Degree Program at JIC. This program not only guaranteed their transfer to Western Michigan University but also provided them with the flexibility to explore other university options. Their achievements reflect the quality and success of JIC's American Degree Program Alumni.
We extend our heartfelt congratulations to Timothy and Lidya, and we wish them continued success and excellence in their academic pursuits and in careers as well.
To learn more about this remarkable achievement, please visit the following link: WMU Presidential Scholars Announcement.
Details

JIC