Dear JIC Family,
Thanks to your incredible support, the JIC Eternals Sports Cup was a great success.
From August 6th to August 12th, 2023, the JIC Eternals provided an exciting interschool competition. The students named it "Eternals" to ensure its lasting memory for all participants and committee members. Notably, this entire event was organized by our students, with a budget of around 200 million rupiahs.
Fun facts, our student teams are also called Rhinos, reflecting the official mascot of JIC, a one-horned Rhinoceros. We have chosen to use one-horned rhinoceros as our mascot to reflect the culture of Indonesia while also showing stability, strength, and a fighting spirit.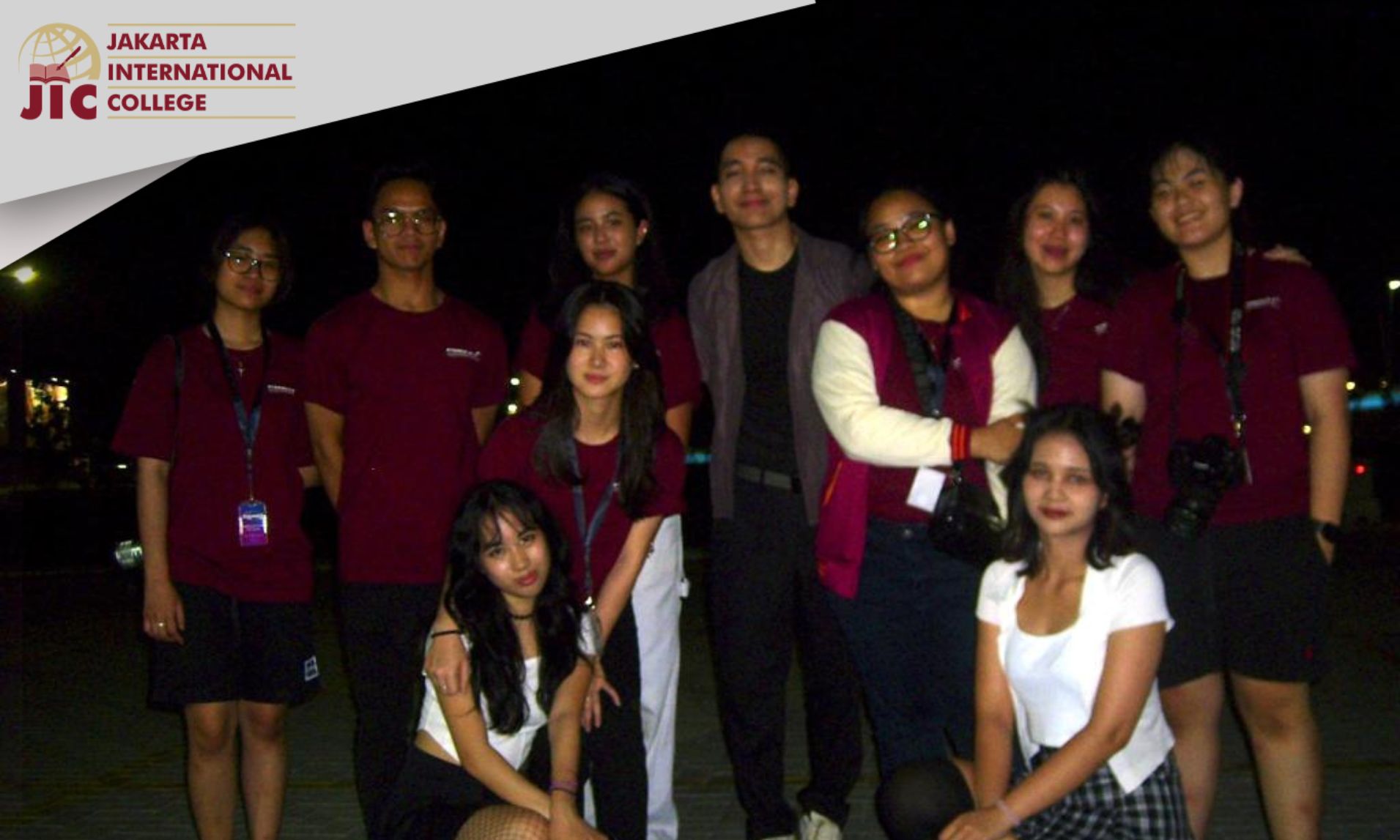 The students also chose the Verde Sportshub in PIK 2 Tangerang for its excellent facilities to host the event, where we featured three categories: Basketball, Mini Soccer, and Badminton.
The biggest credit for the event goes to all students who participated, especially the leaders and division heads who worked tirelessly to ensure the event's success. Here are the leaders of the 2023 Eternals:
President: Jaenneth Colfoort
Vice president: Amara Marishka Gunadi
Secretary: Vishella Avaloki Huang
Secretary 2: Vallery Sabiola
JIC Sports Leader: Cyril Benedict Lie
Head of Tenants : Renata Gunawan
Head of Sponsorship: Sherilyn Desta Suria
Head of Administration: Sean Matthew Hartono
Head of Security & Crowd Control : Natanaela Sekar Lituhayu Takar Kinanti
Head of Ticketing: Gabriella Hannah
Head of Media & Documentation: Bernadette Clarissa
Head of Liaison: Reynixon Leo
Head of Medic: Happy Widya
This event serves as a platform for students to enhance their organizational skills and personal growth. Additionally, it offers a valuable opportunity to expand their network and engage in healthy competition beyond the boundaries of JIC.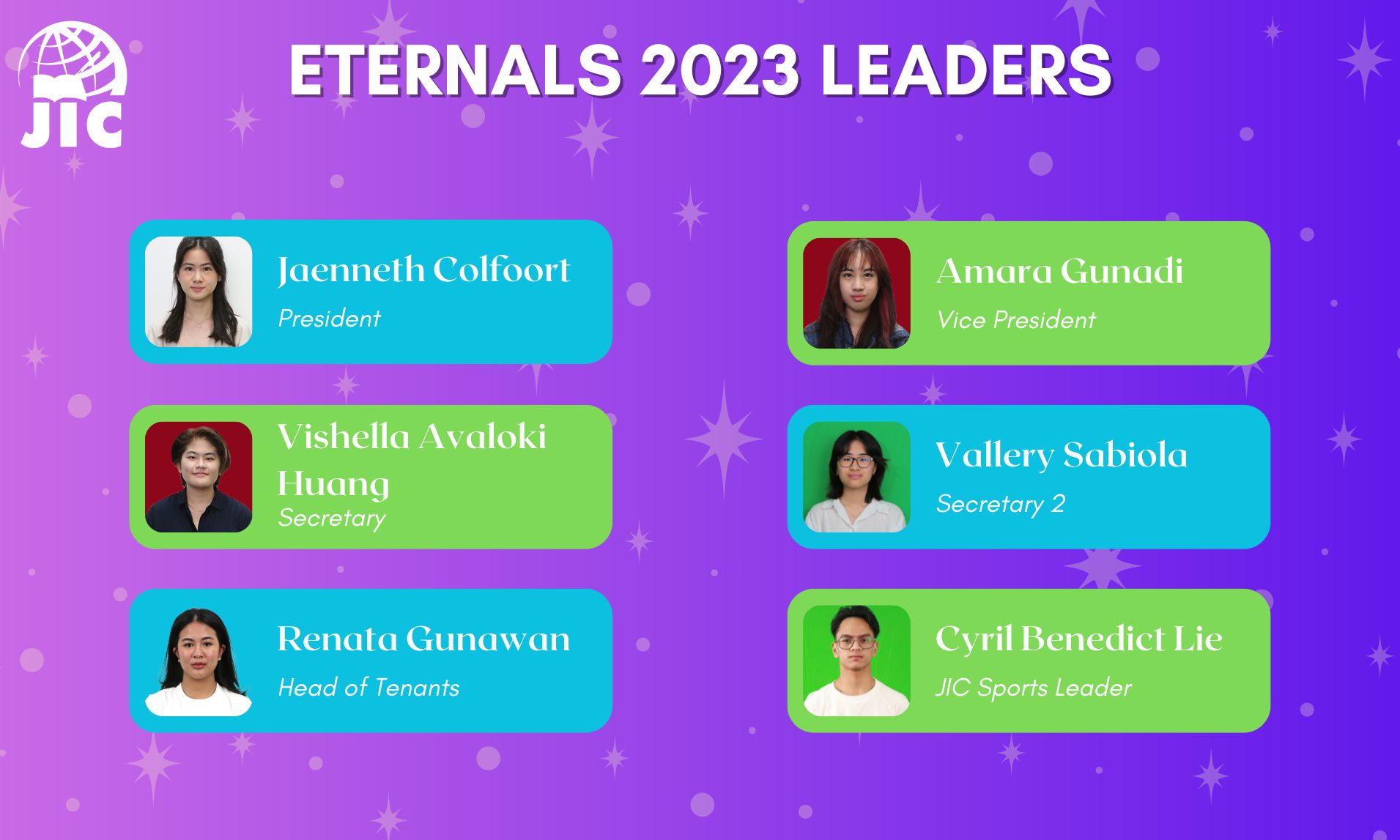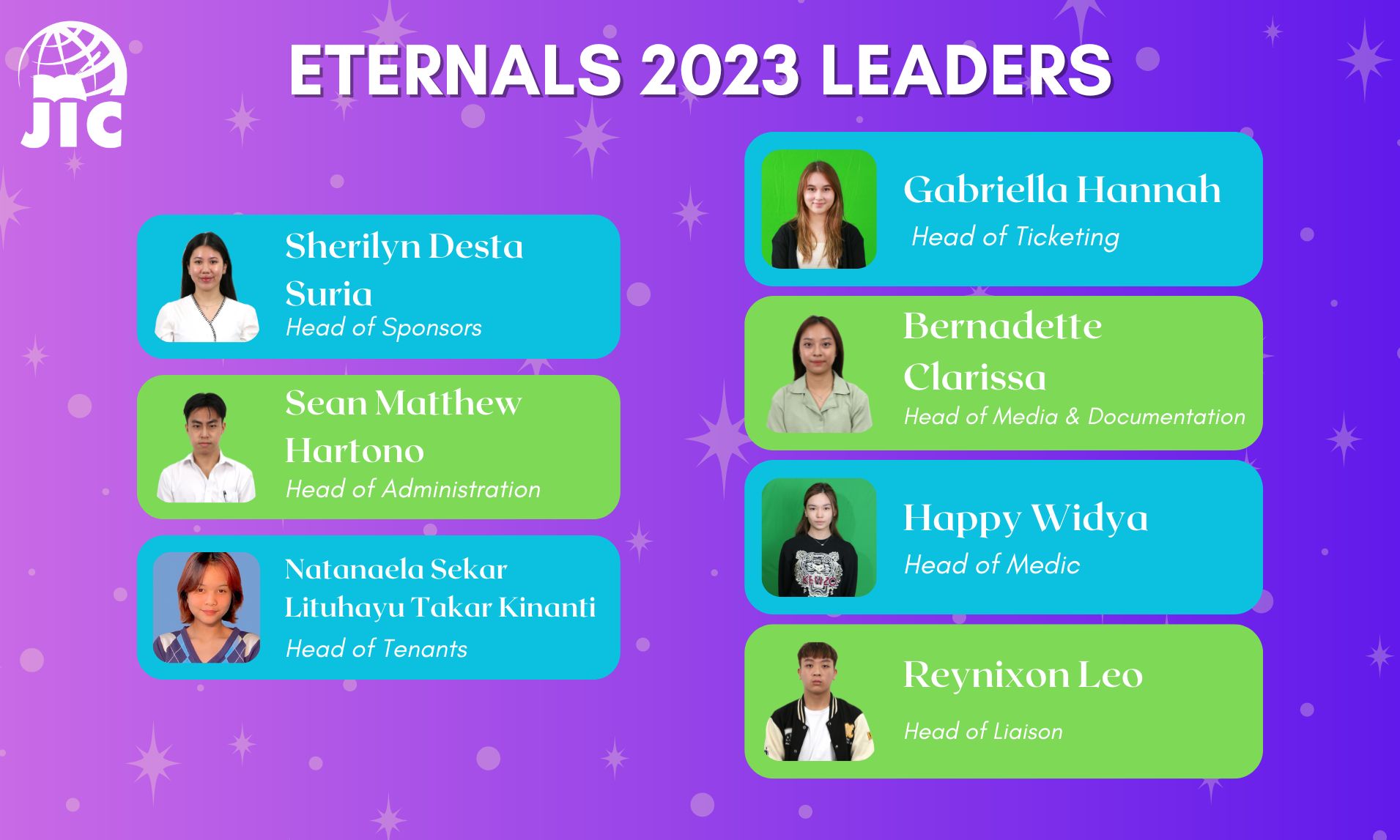 A noteworthy participation of 12 schools marked the event, namely:
Singapore International School Kelapa Gading
Sekolah Bunda Mulia
SMA Al Azhar 3
UPH College
UIC BSD
Gandhi School Ancol
Global Multimedia Creatives School
Gandhi Memorial Intercontinental School
Beacon Academy
Santa Laurensia School
Sekolah Dian Harapan
Narada School
Ipeka School Puri
We extend our gratitude once again to all students who played a vital role in making this event a success. Our appreciation goes out to the dedicated participants who cooperated throughout, as well as our sponsors, tenants, and particularly to you for your unwavering support to both us and the students.
Thank you and stay tuned for the next update.