Dear JIC Family,
On Wednesday, November 15th, we had the honor of hosting Prof. Juliana Sutanto at our campus to engage with all of Jakarta International College's (JIC) students. The seminar was part of Monash University's Info session, spanning from November 14th to November 15th, with day 1 dedicated to Business students and day 2 focused on IT students.
On day 1, students received insights and information from Ms. Stephanie Hah, Student Recruitment Manager for Monash Business School. On day 2, IT students were privileged to attend a special session with Prof. Juliana Sutanto.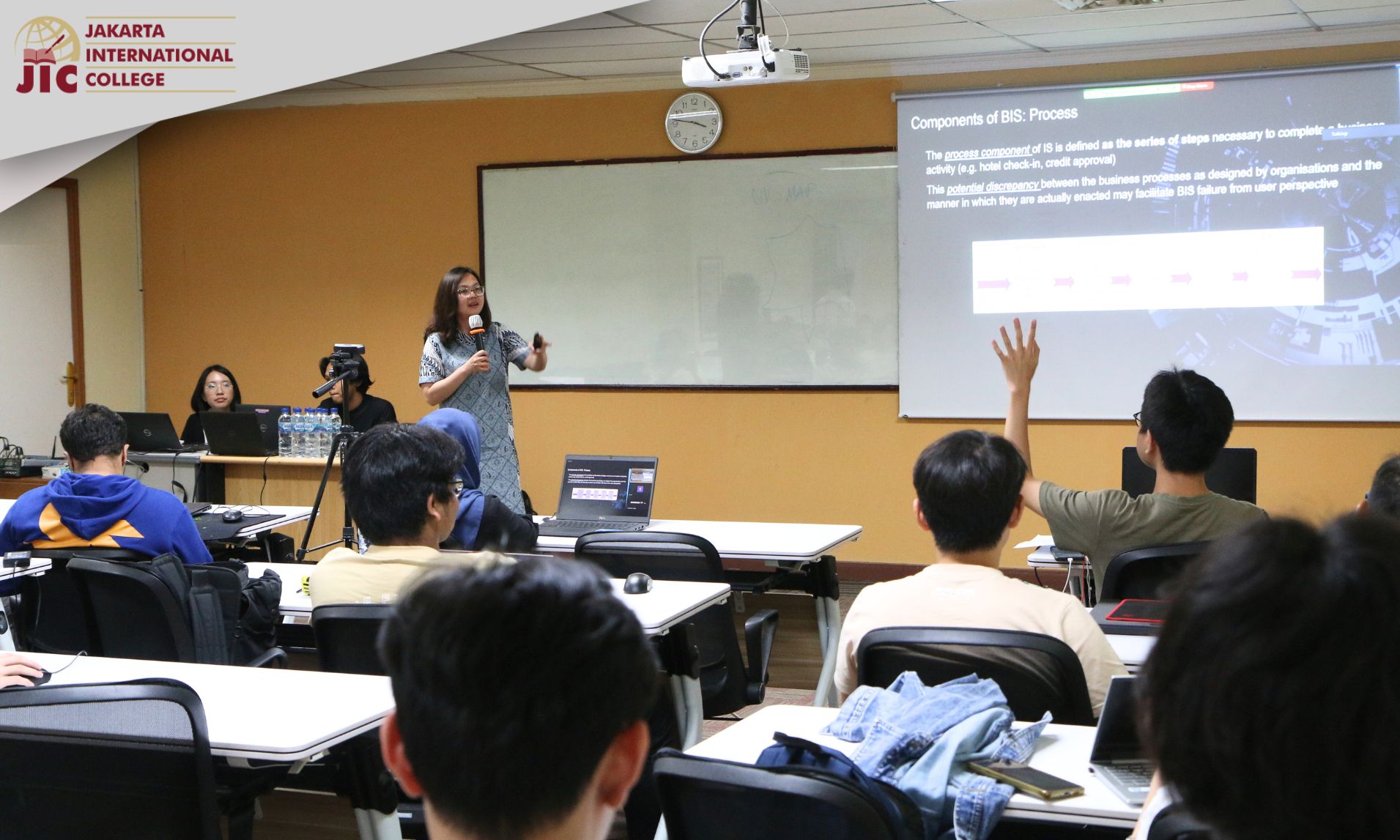 Prof. Juliana Sutanto, a professor in the Faculty of IT at Monash University, also holds the positions of Digital Transformation Group Lead and Indonesia Lead for Monash University Melbourne's Faculty of IT.
During her session, Prof. Juliana provided valuable insights into Business Information Systems (BIS), now integrated into Monash University's Faculty of Business. Students gained understanding of what Business Information System entails, its components, and the impact it has on the industry.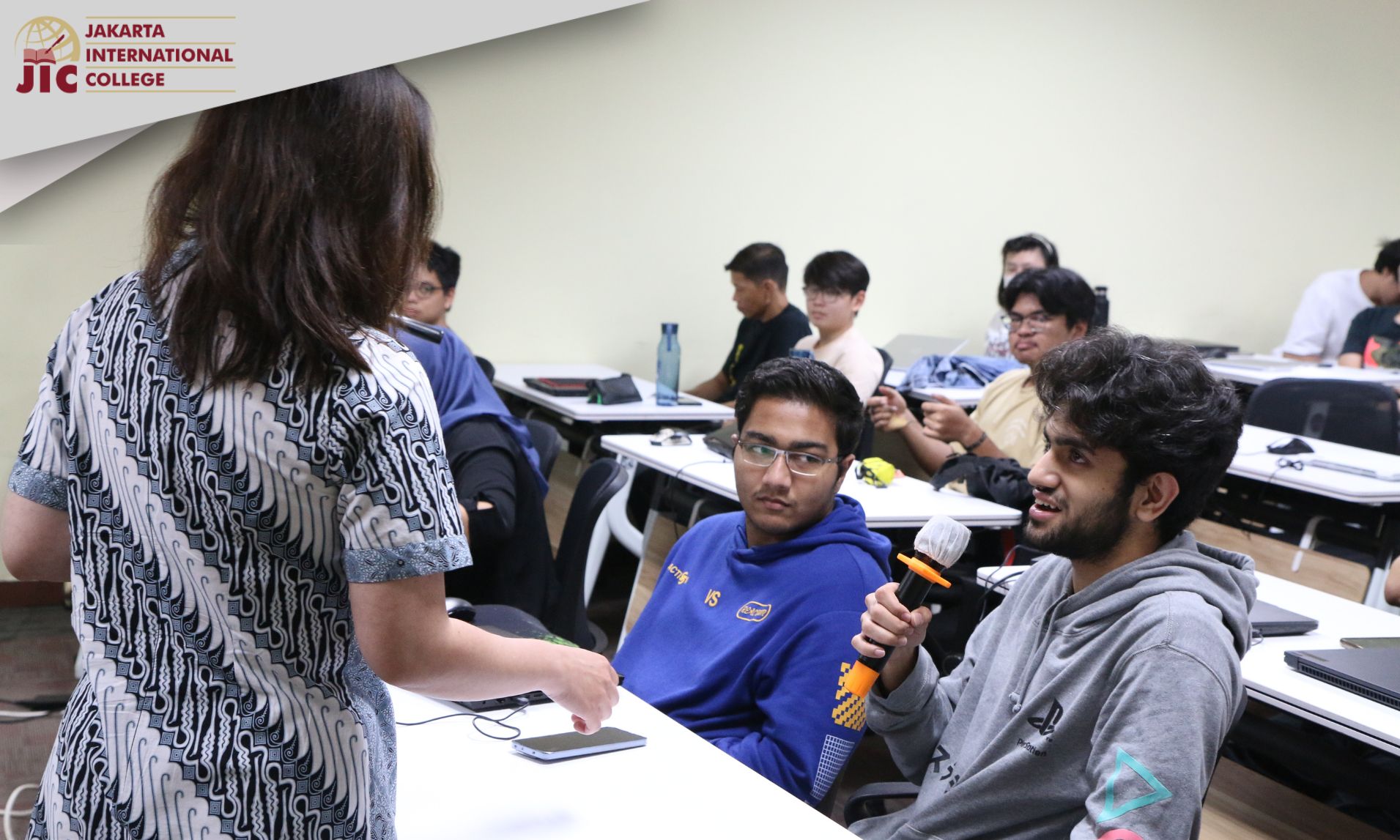 The event was attended by all our Diploma of IT students, accompanied by their parents, as well as prospective students interested in our Australian Degree Program. Prof. Juliana also shared insights on the future prospects of Information Technology and the academic and career paths students can pursue after graduating from Jakarta International College.
We are pleased to report that the session provided valuable insights to both students and parents. We take this opportunity to express our gratitude to Monash University for their assistance in arranging this session and extend our thanks to Prof. Juliana Sutanto for generously sharing her time.
Thank you for your continuous support, and we look forward to seeing you at JIC soon.
Best regards,
JIC Team