Dear JIC Family,
On Friday, November 14th, Jakarta International College conducted a successful pre-departure briefing for students gearing up to start their studies in Australia. Aligned with JIC's commitment to preparing students for studying abroad, this event is a regular feature on our calendar.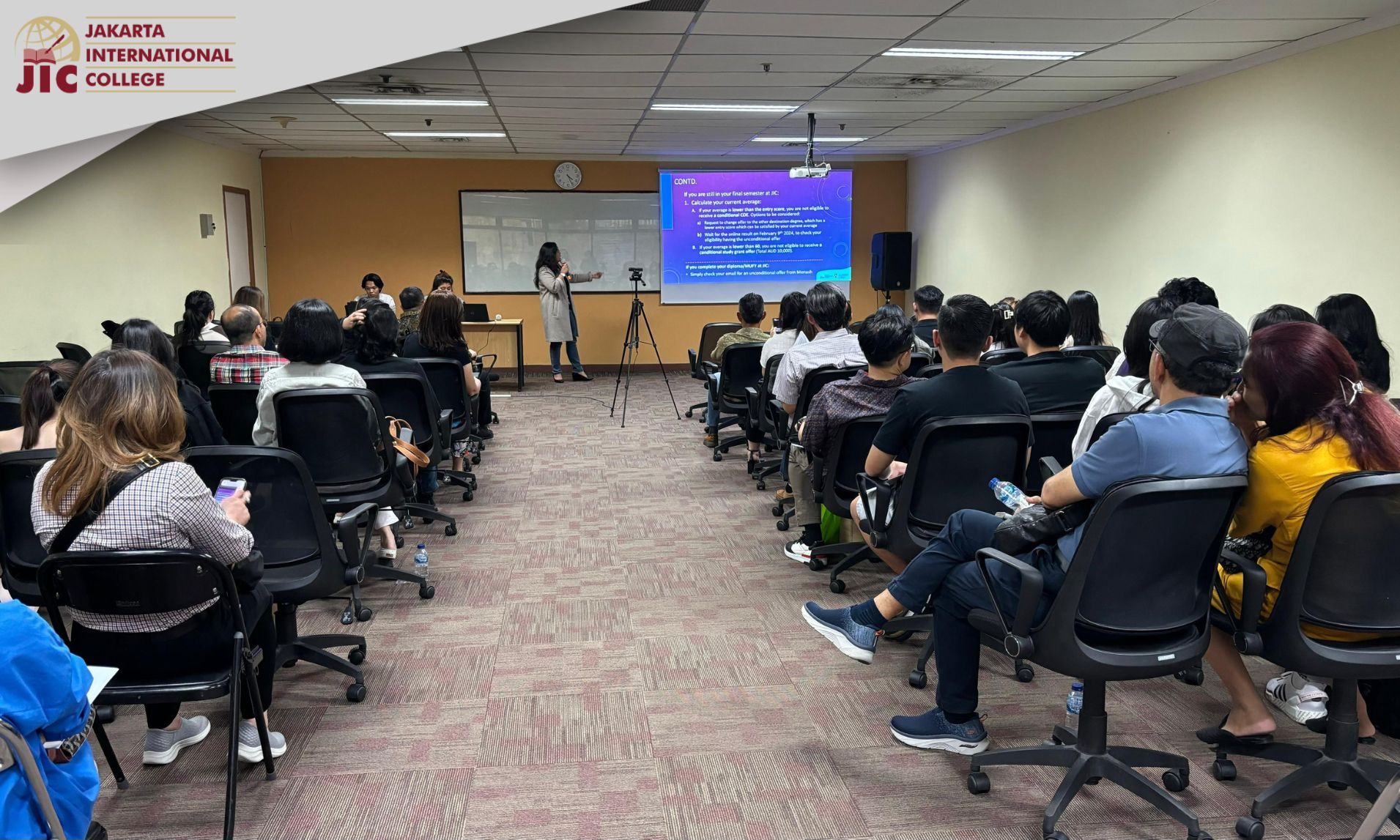 During the pre-departure briefing, students gained invaluable insights into the preparations needed before venturing abroad. This included guidance on documents, university applications, and visa photo requirements. Our dedicated International Placement team took the lead, addressing students' needs and answering questions about studying abroad. Recognizing the challenges of studying in a foreign land, our primary goal is to navigate students through the processes, ensuring a smoother transition.
For those unfamiliar, Jakarta International College offers a comprehensive one-stop service for students intending to study abroad. Our dedicated team assists with documents, visa applications, and university applications, facilitating a seamless transition to university life. Choosing to begin your degree with Jakarta International College provides a smoother pathway for those aspiring to study in Australia, USA, UK, China, or Malaysia.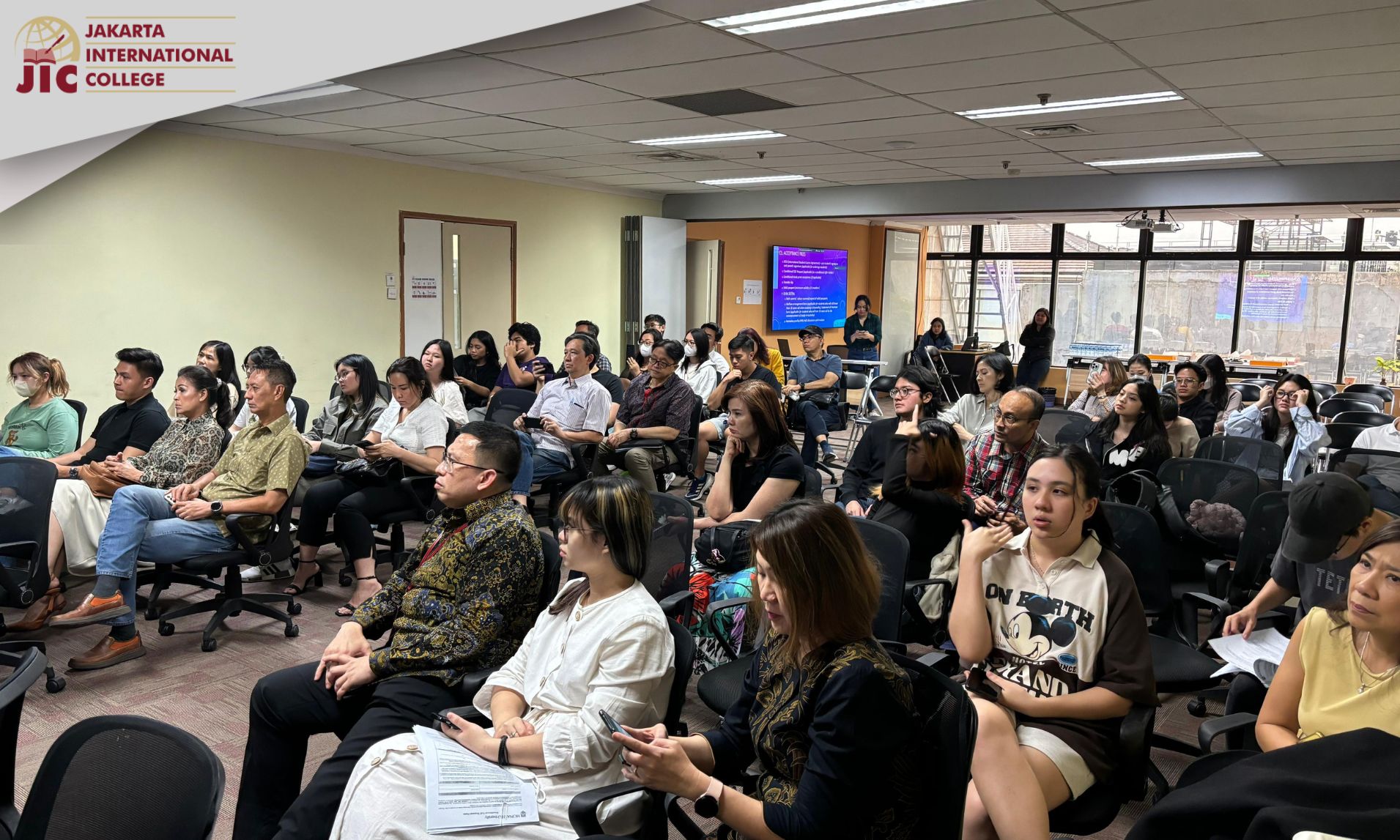 We express our gratitude to all the students and parents who participated in the event. We trust that the information and knowledge shared will prove invaluable in their journey towards transferring to universities abroad.
Thank you, and we look forward to seeing you at Jakarta International College.
Warm Regards,
The Jakarta International College Team
Details

JIC