Dear JIC Family
As you might have known, last Monday, May 1st, was the graduation day for our partner, Western Michigan University. On that day, some of the JIC alums also celebrated their graduation, and one of them was Ahmad Dwiapreiza Indrajaya, who took Digital Marketing at WMU.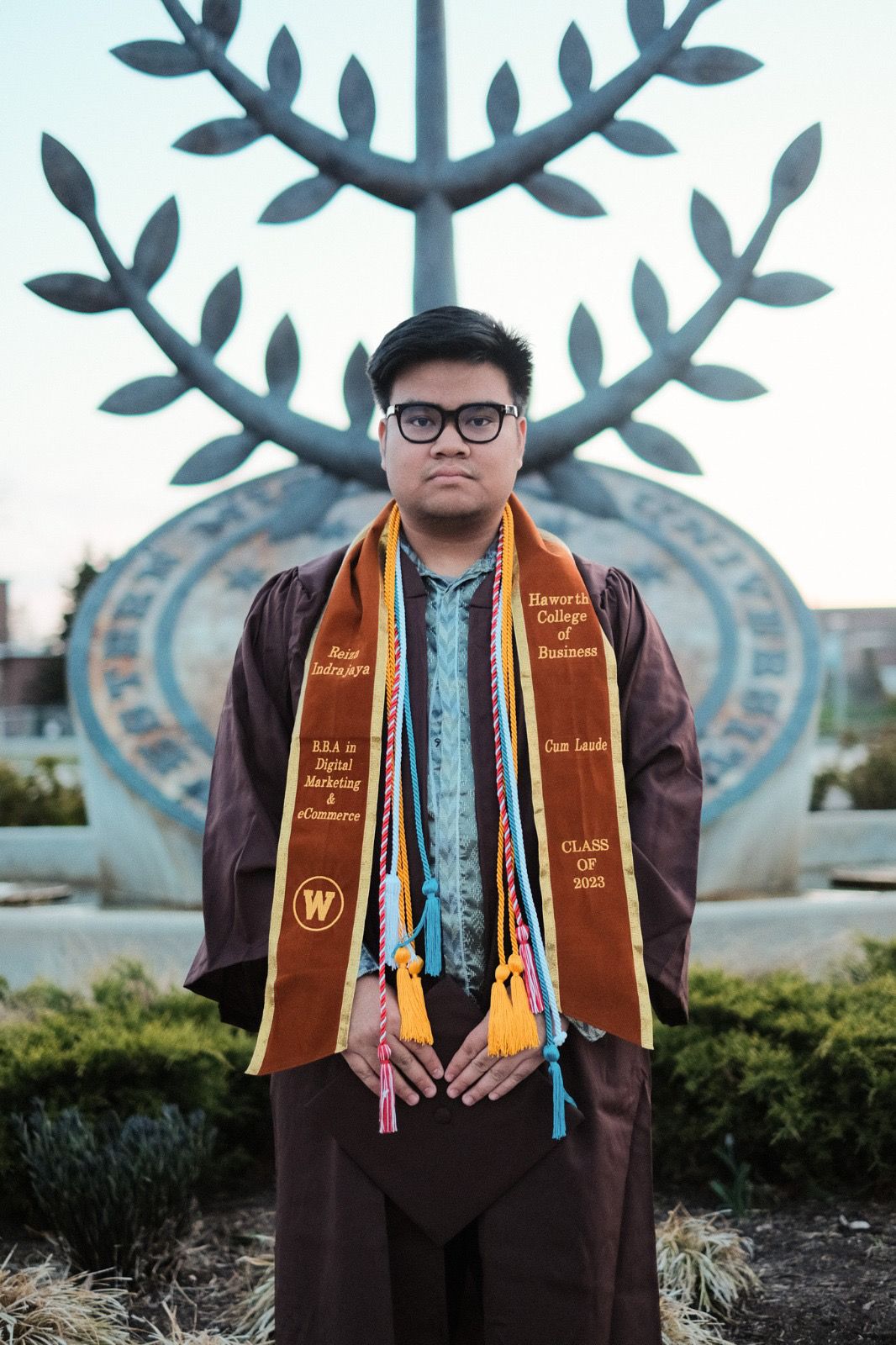 Reiza first joined JIC in June 2019 and took the 2+2 program in which he spent 2 years studying at JIC and 2 academic years (16 months) at WMU. He finally transferred to WMU in January 2021. A stellar student, Reiza not only graduated with a cum laude status, but he was also the president of Perhimpunan Mahasiswa Indonesia di Amerika Serikat (Permias) in Kalamazoo.
We had a chat with Reiza about his plans after graduating, and he answered;
I plan to find work here in the USA and would like to work at a digital marketing agency that fits my college major, Digital Marketing and eCommerce.
We also asked him what he thinks about studying at WMU.
"It's fun to learn at WMU because it is located in a small town, making it easy to go anywhere. There are also a lot of JIC students who transferred here, so we like to gather and help each other when there are problems."
Regarding his position in Permias, Reiza told us.
"The perks of being the president of Permias is that you can meet with many Indonesian in and outside of WMU, like the Consulate General of the Republic of Indonesia in Chicago and the Permias stationed in other cities. I can also host a huge event with other members of Permias in Kalamazoo, such as Indonesian Cultural Night and collaborative events with other student organizations."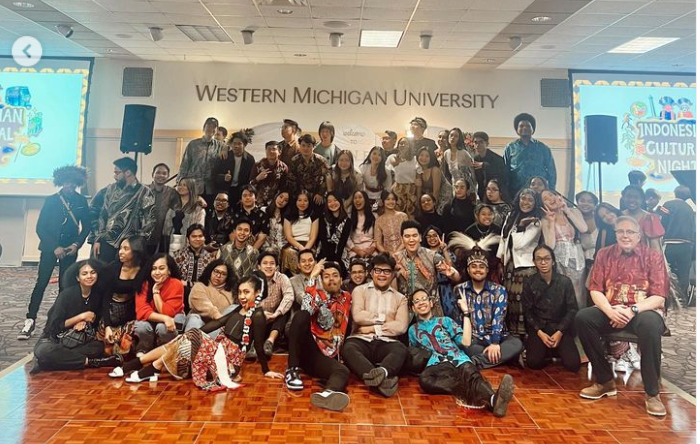 Reiza also has a message to give to other students who plan to study in the USA.
"Don't be afraid of culture shock if you want to study in the USA because if you take JIC's program and transfer to WMU, there will be a lot of Indonesian in WMU who can help and share their experience about campus life in the USA."
Reiza also shared a few interesting facts about studying in the USA on this occasion. As you can see in the previous picture, Reiza can be seen wearing graduation cords of varying colours. Each cord represents different chapters of a student's life, and the ones he wore are:
1. Red and white, which symbolizes Indonesian students and is also a trademark of Permias
2. White and green represents his major, digital marketing and e-commerce, given by his lecturers
3. Yellow represents his Cum Laude status, given by the university
We are thankful to Reiza for giving us his time and insights. We would also like to congratulate him on his graduation and wish him the best.
Thank you, and see you soon at JIC.