Dear JIC Family,
We are excited to inform you about the sports activities facilitated for students at JIC. Our aim is to continuously nurture their potential and help them achieve remarkable feats in the field of sports. This is made possible through the JIC Sports Committee, a platform that brings together students who share a passion for sports. The JIC Sports Committee encompasses various sports branches, many of which participated in the JIC Cup Eternals 2023 held earlier in August. The sports featured in the event included basketball, football, badminton, and table tennis.
Within each of these sports, a dedicated leader takes charge, assisting JIC in organizing weekly training sessions and coordinating matches with other schools. Without further ado, let us introduce you to the heads of the JIC Sports Committee:
Cyril Benedict Lie: Leader of the JIC Sports Committee
Nathaniel Iskandar: Leader of JIC Basketball
Welsens Christiano Handoko: Leader of JIC Soccer
Hagen Yovando: Leader of JIC Table Tennis
Muhammad Naufal Ikhsan: Leader of JIC Badminton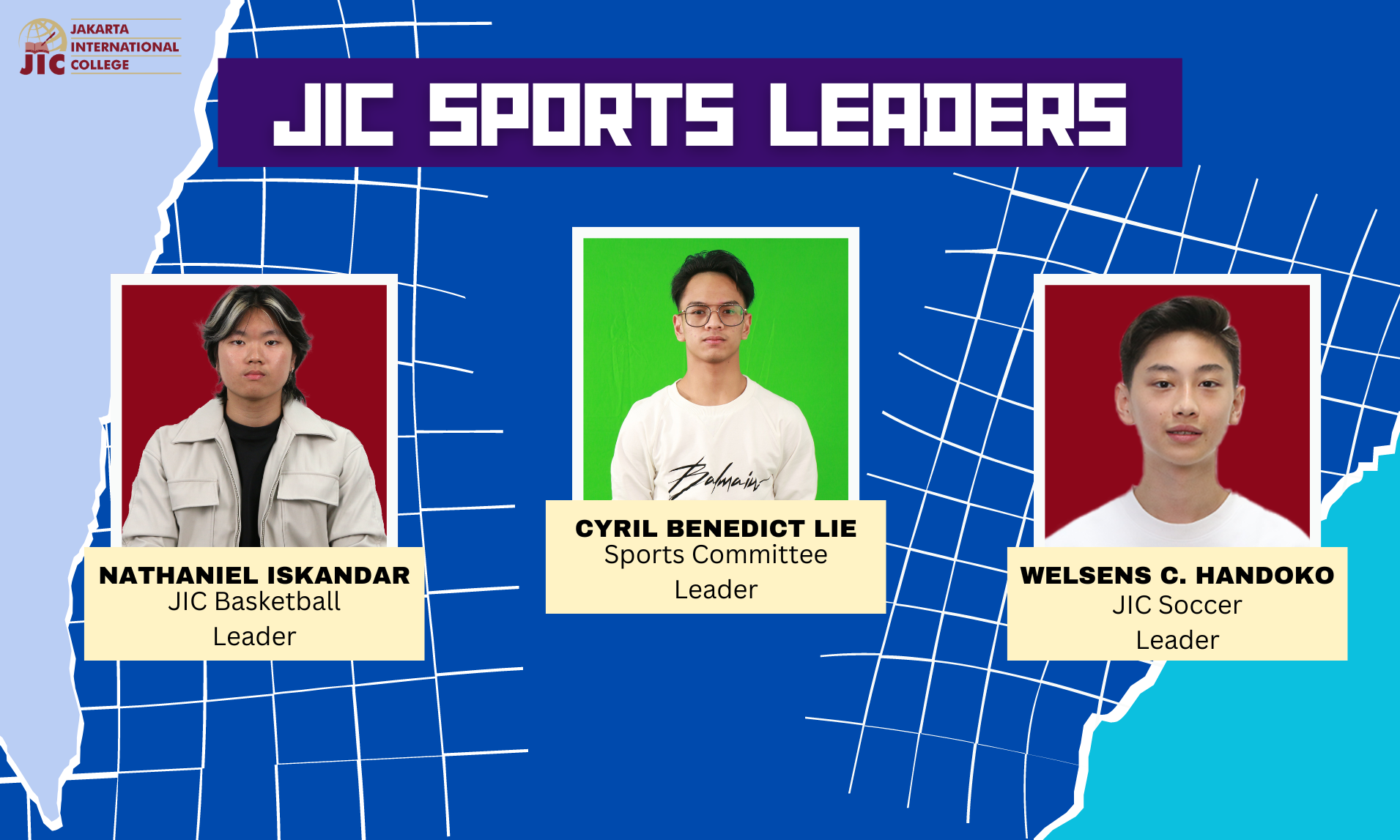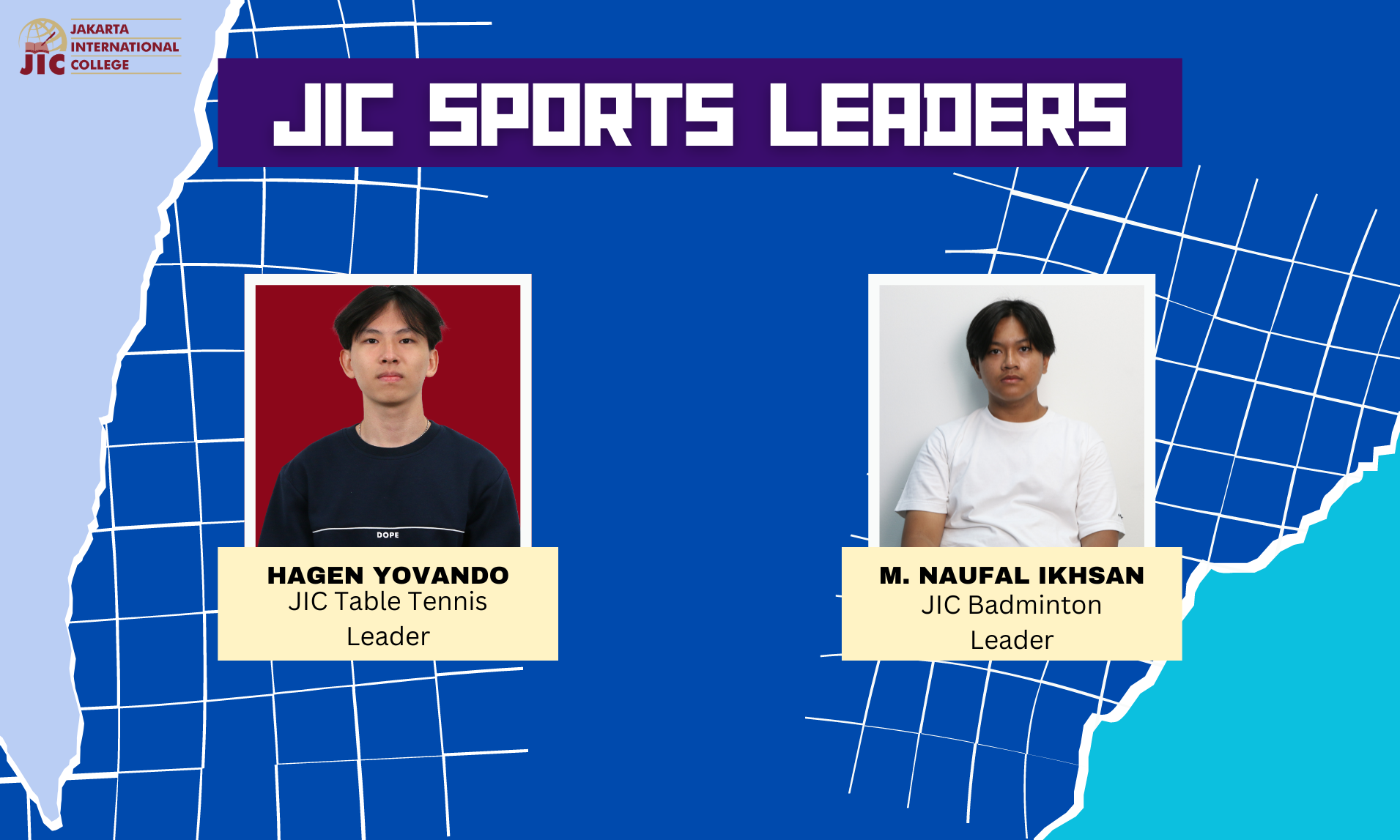 We are alo thrilled to share a recent exciting achievement – Welsens Handoko successfully led his team to victory in the JIC Cup against Bunda Mulia School on August 11, 2023.
With this accomplishment in mind, we want to extend an invitation: are any of you interested in taking up the role of chairman for these sports branches in the upcoming term?
Best regards,
JIC TEAM
Details

JIC