In today's MEET THE ALUMNI, be inspired by the journey and success of Pingkan Natalia Ginting.
Early this year, we were given the honor of talking with Pingkan Natalia Ginting, former JIC student and alumni of Monash University. She is also a Business Manager for Mandiri Securities Singapore, a regional office of Mandiri Securities in Indonesia, the best investment bank in Indonesia.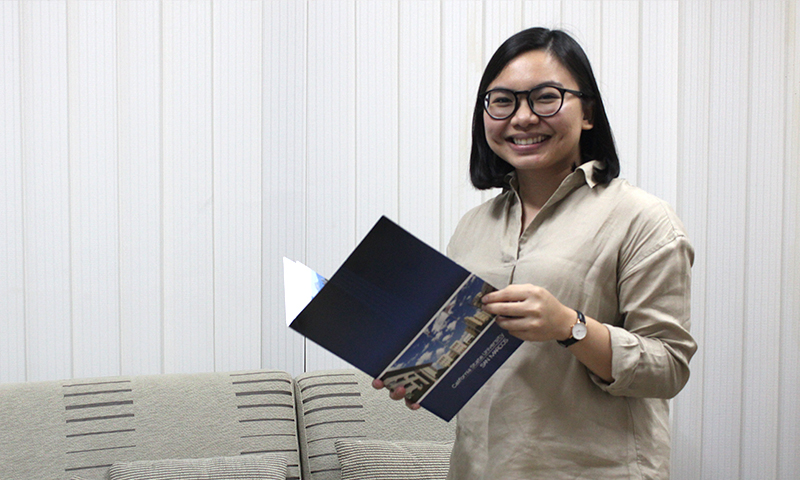 After she graduated from Monash University, majoring in Banking Finance, Pingkan joined the Management Trainee program for fresh graduates. She gets acquainted with the company culture and was prepared to contribute to the company in this two years program.
Pingkan also achieved the Best Employee Title for the year 2017 in Mandiri Group for her work in Security Management. When we asked her about the secret to being the best employee, Pingkan told us that one needs to stay humble and never stop learning.
During her time in university, Pingkan also developed herself by being active in Student PPIA MONASH, a student organization which embodies all Indonesian students union in Monash University. She became a leader of PPIA Monash University Caulfield for the period of 2011-2012.
According to Pingkan, joining organizations help students to learn of commitment, networking, and teamwork with people from various backgrounds. To nominate yourself to be a part of an organization means that you have the be courageous and willing to take responsibility. You need to be responsible for yourself in managing your time and priorities as a student, and to make contributions according to the position you hold in the organization until the period is over. The journey will be dynamic; there will be joy and hardship, pro and contra, failure, and success, but always value every process as a part of self-development.
For Pingkan, there are a lot of benefits to living and studying abroad.
Learning and living abroad makes you more open-minded. For example, when you form a group for an assignment. Your group members might consist of friends from different countries. When you try to come up with a recommendation, solution, or even conclusions, you may get much broader perspectives from your friends as they would form an opinion based on their tradition/culture from their home countries.
On the other hand, every day, you may meet kinds of performance or celebration from groups across countries and communities. We get to see lots of traditional costumes, hear national or traditional songs, even taste various foods and drinks.
Most importantly, Pingkan said, "Indonesian students that I knew in Melbourne were happy to share about our country, as all varieties are appreciated."
Studying abroad also makes you more Independent & step out of your comfort zone. For example, students take part-time jobs no matter what role to learn to generate their own income. One of Pingkan's first experience was taking a part-time job in a café in Melbourne after applying to many job openings. She learned a lot in terms of self-discipline by start working at 5.30 am, and of self-control when facing customers despite the circumstances and pressure. She is also self-motivated to push herself to think quickly and multitask, which was required most of the time, and to respect every input or critic on how to do tasks better.
Last but not least, you get to experience working in weather that does not happen in your home countries such as winter or spring.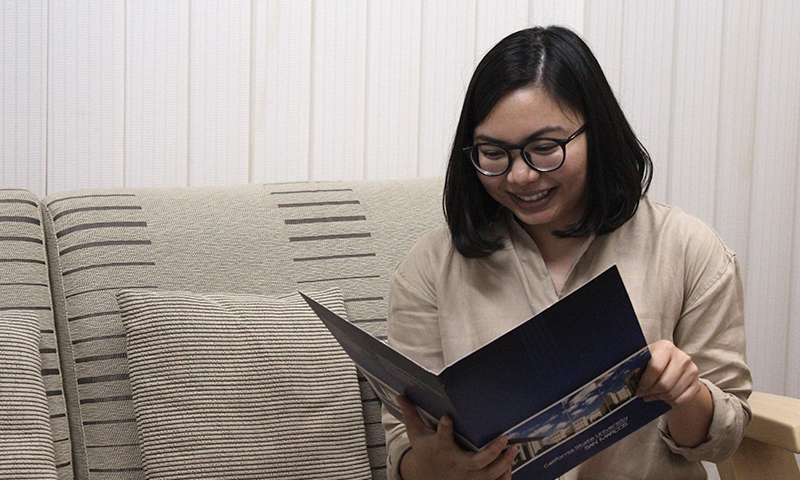 Mandiri Securities has now expanded to Singapore and became the only Investment Banking in Indonesia with a regional presence; it also expanded its business coverage by establishing a regional office in Singapore. At first, Pingkan was stationed in Indonesia but then promoted to work in Singapore.
According to her, working in a foreign company is a little different from working in Indonesia. Work is more fast-paced, the business coverage is greater and more global, and they also liaise with companies from other countries.
During our talk with her, Pingkan also gave tips for students to do well with their interview:
Understand what your company needs before coming to the interview.


For example, if you are applying for a Management Trainee program, you need to show the company that you are willing and ready to learn. And if you apply for a specific role you need to show how your profile can contribute to the company through the position/role.

Smile


Because making a good impression is important

Maintain appropriate eye contact with the interviewers.
And that was our interview with Pingkan Natalia Ginting. Let's all learn from her success and achieve our dream by trying our best and continuously develop ourselves to be better.
Thank you Pingkan, we wish you all the best in both your life and career.
See you in our next post.
Meet our alumni, Pingkan